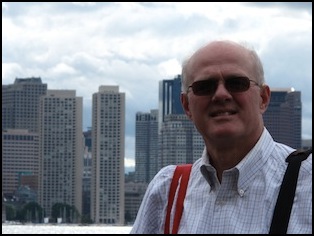 We got started this morning by arriving at PDX shortly after 5:30 a.m. Our seats had been re-structured to where we had to be in the last row on the left side. Full flight. Time did seem to go quickly and it was a non-stop on Alaska Airlines. We landed with thunderstorms around and in the midst of rain and wind gusts. As wheels touched down, a big wind gust blew the plane sideways to the right. A new experience.
We caught the Blue Line Bus #66 to the Water Taxi/Harbor Express to Quincy. It was a fun ferry and an opportunity to take photos of a new area I have not seen before. Boston Harbor and the City (below).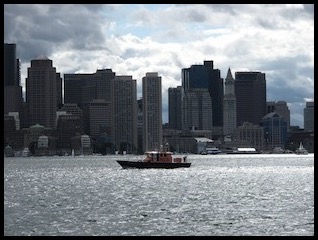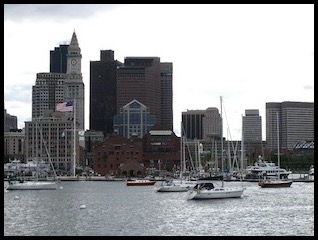 The Boston Harbor Wharf near downtown Boston from the Harbor Express on the way to Quincy.