I came across a fascinating article about an island that is part of New York City yet it is abandoned and overgrown. It had been used in the past by the city as a way station/hospital for certain situations. Now it is tucked away and forgotten. Forgotten except by a photographer who spent a number of hours and days chronicling what the island is like now. The photos are haunting and buildings seem to sit wanting to speak out about their story, the tales they could tell of days gone by and people who came through. Composition is great in these photos and one can read about it all
here
.
"North Brother Island is a secret hiding in plain sight. Located in New York's East River, it was once an important part of the city's infrastructure. In the last 50 years, however, it's descended into ruin: Buildings have crumbled, vegetation has grown wild, and its primary visitors are now migratory birds. But as photographer Christopher Payne found out in the course of creating his book,
North Brother Island: The Last Unknown Place in New York City
, the island still has stories to tell."
One type of composition in photography is to get a view that is spatial and repetitive. Repetition in the right manner can be colorful and intriguing. In
this article
, the photographer has photographed from above cities or parts of cities to capture a unique outline along a shore or the appearance of rows of buildings. We frequently don't get to see our world from above. It is a totally different perspective. It certainly seemed to demonstrate that when Bob took photos of our home from above while flying in Mike Winterboer's plane.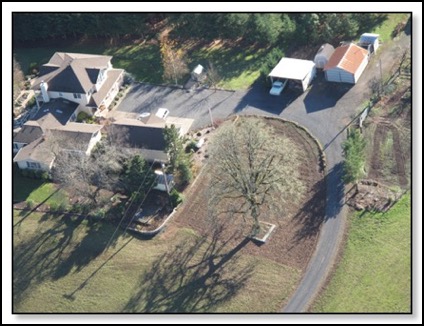 Detroit will undergo Chapter 9 bankruptcy. The largest city in the USA to undergo bankruptcy. The
Motor City
was at one time one of the largest, most thriving cities in the country. It has lost more than half of its population from 1950. This would not be something I would normally focus on in my blog though
this article
in Powerline Blog about the scenario includes several photos from a book called
The Ruin of Detroit
. The photos are shocking on the state of a number of formally impressive buildings. These buildings deteriorated due to a lack of money and care, not war. The photos are just an example of a few of the 78,000 abandoned houses and commercial buildings in Detroit.
United Artists Theater