I don't think this bird was paying attention to the sign of not going past the fence. The waves were pounding the rocks behind the bird but Hey…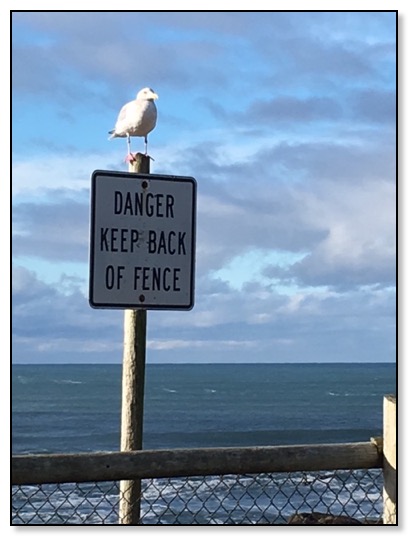 It was nippy trying to walk along the top of the beach the other day. The sun was out and so was the wind. The tide was slowly going out but the waves were big and also very noisy.
One wave I got a photo of seems to be like a hair mullet or mohawk. Almost standing up like a curtain. The other wave portions are churning sand and making the wave colored brown. Interesting mix.